ESL and MET launch Manila Masters with $250,000 Prize Pool presented by PLDT and Smart
February 17, 2017
Evil Geniuses first to confirm their participation in Manila this May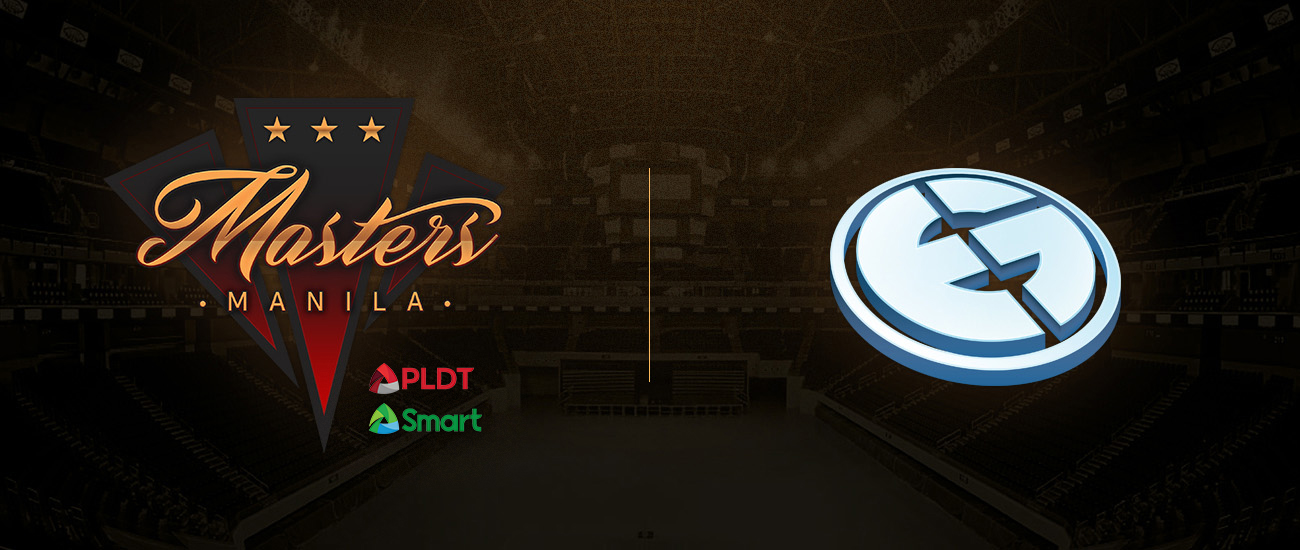 (Manila, Philippines) February 17, 2016 – The Mineski-Events Team and ESL are more than ready to embark on the latest chapter of their storied journey together, as they introduce the Manila Masters by PLDT and Smart.
The Manila Masters will gather eight of the best teams from all over the world here in Manila, where they are set to duke it out for pride, glory, and the lion's share of the $250,000 prize pool from May 26-28, in the SM Mall of Asia Arena, in front of some of what many people consider to be the best fans in esports.
After the success of last year's ESL One Manila as well as ESL One Genting in Malaysia just a month ago, ESL looks to provide SEA with yet another massive boost in the development in its regional esports scene.
The event also marks the next stage in Southeast Asian esports' evolution, being the very first SEA-organized premier global-scale event. It is a coming of age for the Mineski-Events Team as SEA's top esports organizing body, as they now look to spearhead its first event of this magnitude, after playing a key role in last year's ESL One Manila as well as other ESL projects.
From organizing small cybercafe tournaments to co-hosting ESL One Manila, to now leading its own global-scale event, this is a coming of age for the Mineski-Events Team.
From Ulrich Schulze, ESL Vice President Pro Gaming - Business and Strategy:
"We've had a great experience working with Mineski on the region's largest esports event in 2016, when we hosted the first Dota 2 competition at ESL One Manila. I'm confident that their experience, knowledge and passion for esports is going to be a solid base to build an outstanding event on. We're excited to see what they will come up with, and we're looking forward to bringing more ESL events to Manila in the coming years."
From Marlon Marcelo, Mineski Franchise Corporation VP for Marketing, and MET Department Head:
"MET has always been ready. As the most experienced and professional organizing team in the Philippines, we rose to meet the challenges posted by ESL the past few years and we have grown even more since then. We're excited to put into action everything we've learned in order to put the Philippines on the map. We are very thankful for the Filipino fans -- this could never have happened without their passion and energy for esports."
EG FIRST INTO THE FRAY
Making true of its claim of showcasing the very best teams in the world, the Manila Masters is proud to reveal Evil Geniuses, as the very first team to confirm their invitation. The boys in blue will be flying out to Manila this May, looking to add yet another prestigious trophy to their ever-growling cabinet of awards.
Four more direct invites, as well as the three remaining qualifier details are set to be announced in the next few weeks, so make sure to keep an eye out for that.
Tickets are set to go on sale 7:00 PM next Friday, February 24, at SM Tickets, so watch out for that. Start saving up now because with this, the Philippines will truly become one of the Dota 2 capitals of the world.
For more information regarding the event please visit the official Masters website.